The work of cooperative economics, land, and food justice has deep roots. It is our honor at CoFED to tend to these roots by supporting the current cooperators. Join us in celebrating these amazing visionaries reclaiming, resisting, and building better food futures in the United States.
In bliss and gratitude, we are pleased to present this year's Build Unlearn Decolonize Cohort and this year's Racial Justice Fellows. Meet the amazing cooperators:
Maya + Diego of Black Earth Farms
We are a Black and Indigenous led agroecology collective composed of skilled land stewards, spiritual leaders, healers, gardeners, farmers, builders, writers, educators, artists, musicians, and organizers. We study and spread ancestral knowledge and contemporary agroecological practices to train community members to build collectivized, autonomous, and chemical free food systems in urban and peri-urban environments throughout the Occupied Karkin Ohlone & Chochenyo Territory.
---
Ashleigh, Lex and Olu of Central Brooklyn Food Co-op
The Central Brooklyn Food Coop is a 100% working member-owned and –operated food store with membership open to all. Our mission is to utilize our collective strength to ensure access to affordable and fresh food while centering the Black, low-to-moderate-income communities of Central Brooklyn.
Ashleigh, Lex and Olu all serve on the CBFCs Outreach and membership committee where they recruit and orient new members, design and lead political education opportunities for the coop and build a culture of collectivism and community rooted in a Black Cooperative Tradition
We are excited to connect with other coops, especially coop grocery store in BUD. We hope to gain skills, knowledge and connections that will strengthen our organizing work and the broader coop movement.
---
Brenda and Kassandra of Central Valley Mutual Aid
Central Valley Mutual Aid and Collective Care Network is a grassroots collective that formed in March 2020 to address the emerging needs of our most vulnerable local community members. All of us are from one of the eight San Joaquin Valley counties (Kings, Tulare, Kern, Madera, Stanislaus, San Joaquin, Merced, and Fresno) and many of us are from San Joaquin Valley organizations that work with low-income communities, undocumented individuals and families, workers, LGBTQ+, and communities of color.
---
Analise and Rochelle of Common Healing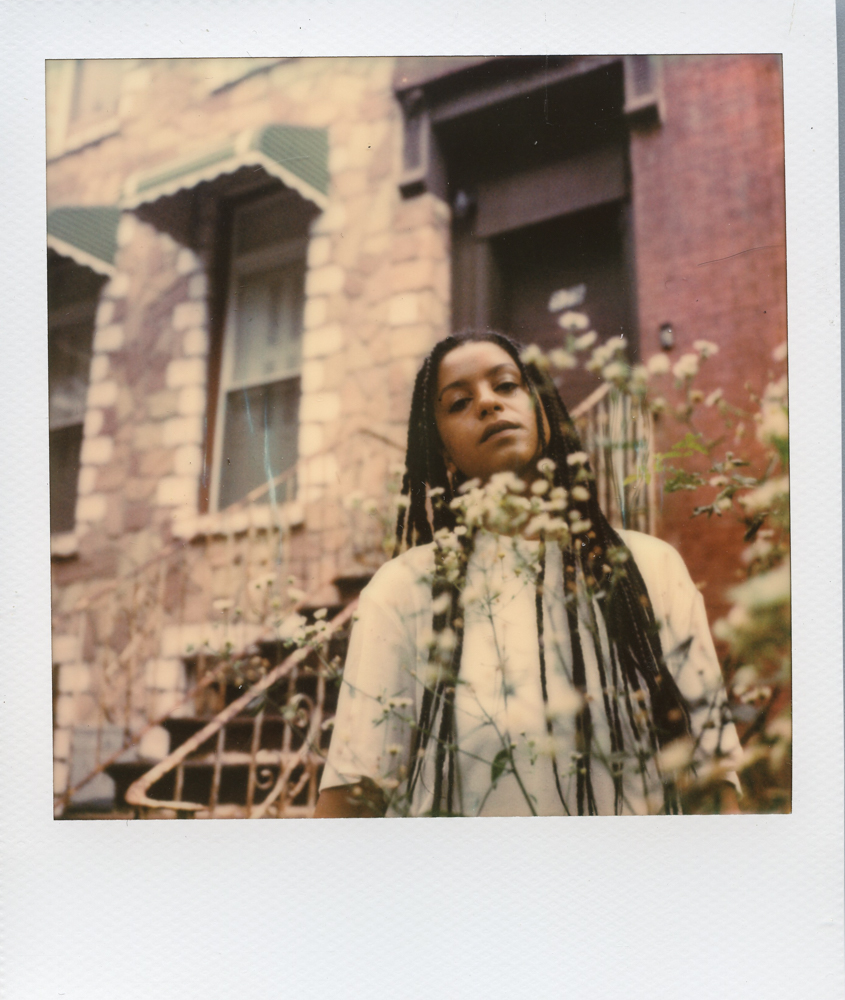 Analise Sesay, She/Her
Analise co-founded and currently directs common healing which began as a popup healing center in South London and now serves as a radical learning space rooted in transformation, self-reliance, and liberation with plans for expansion that include the acquisition of 40-acres in West Tennessee for a BIPOC farm retreat. She serves as a healing artist through transformative energy work, movement-based practices and earth tending. Analise also serves as the Operations Coordinator for Cooperation Jackson and is currently based in Mississippi.
---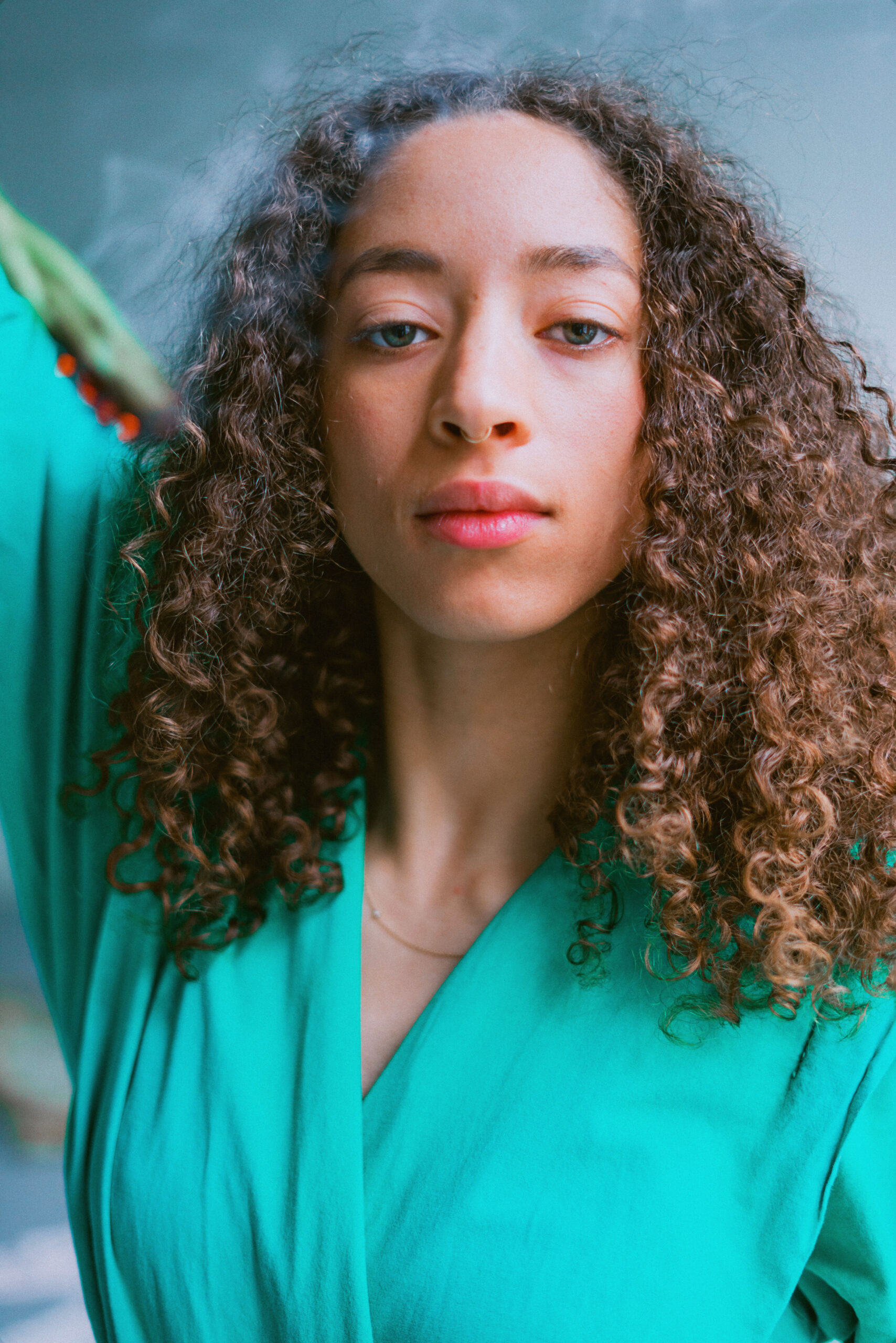 Rochelle Jamila Wilbun is a Black dancer, doula, and healing artist with roots in Memphis, TN. She is a co-creator of Heal with the Land, a fundraiser for a BIPOC farm retreat in West Tennessee with her comrade Analise Sesay. For the past three years Rochelle has studied birthwork, herbalism, and energy medicine with teachers in New York City, the South, and the West Coast. Her art and healing practices are rooted in the legacy of radical Black artists, healers, and the Mississippi delta. She believes that wellness and spiritual alignment are all of our birthrights.
---
Shirley and Rena of the Environmental Justice Working Group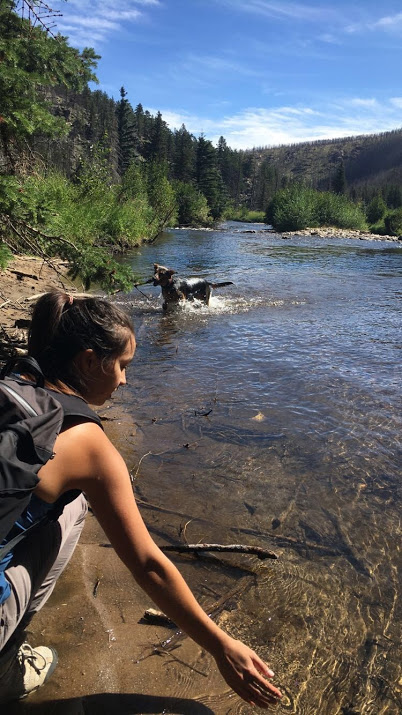 Shirley Man-Kin identifies as a queer, Asian-american woman of color. She works as a community organizer with the Fort Collins Community Action Network in Northern Colorado and as a yoga teacher. Shirley spends a lot of her time desperately trying to meld together two (artificially) separate worlds- the spiritual/ body work and social movement organizing. She's combining her skills and knowledge gained from the land, her own hands, life experience, sacred texts, plant medicine, ancestor's wisdom and community organizing with her deepest passion, teaching and sharing knowledge of movement, breathing and yoga, to try to create something that can be transformative, healing and (gasp) pleasurable for her community. She is also prone to making poor jokes while traversing the rigors of being an organizer in these times we find ourselves in. When not being self- referential in a bio, you can find her playing with her dogs, biking around town, dancing, or reading a book.
---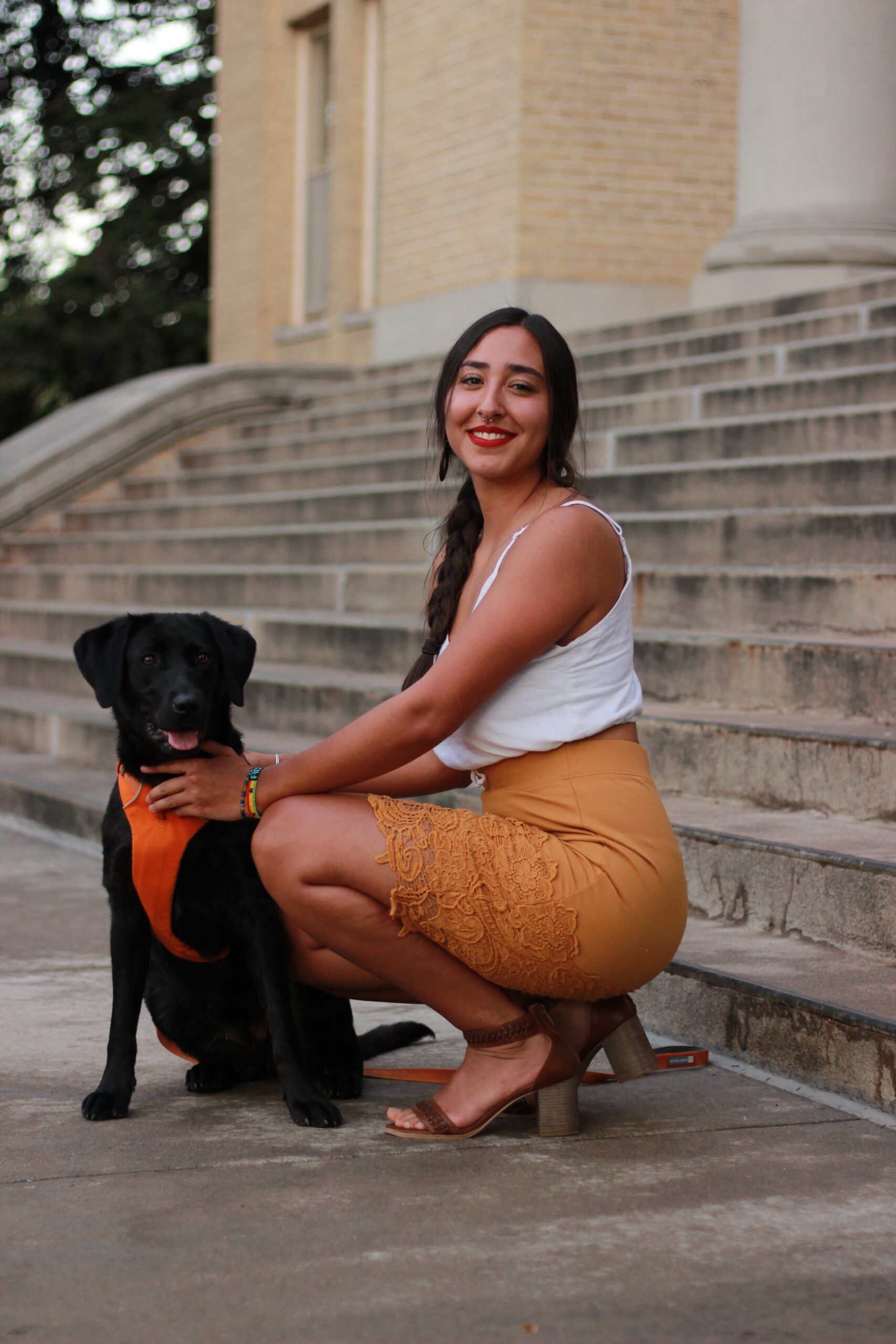 Rena
I identify as a queer, multiracial, woman of color. My experience of the world has been impacted by the U.S. foster-care system and shaped through communal upbringing with Samoan, Latinx, and Diné elders– also from growing up in relationship with the land in rural Southwestern, Colorado. I recently graduated from Colorado State University with a Bachelor of Arts in Ethnic Studies and a minor in Women's Studies. As I navigate post-grad life, I spend much of my time trying to share knowledge and skills gained inside an academic institution and make them accessible to all people. Recently,  I have been building knowledge and practices directly related to environmental justice by attending Indigenous-led non-violent direct-action camps. I believe there is great power that lies at the intersection of embodiment work, land-based practices, and social and environmental justice. Hobbies include hiking, fishing, hunting, foraging, creative resistance through art, dancing, eating food, and attending music concerts. I am a proud plant and puppy companion– oh and aunt/mother/friend of 10 younger relatives (and generations to come).
---
Joelyn, Adrienne, and Joselin of Growing Vines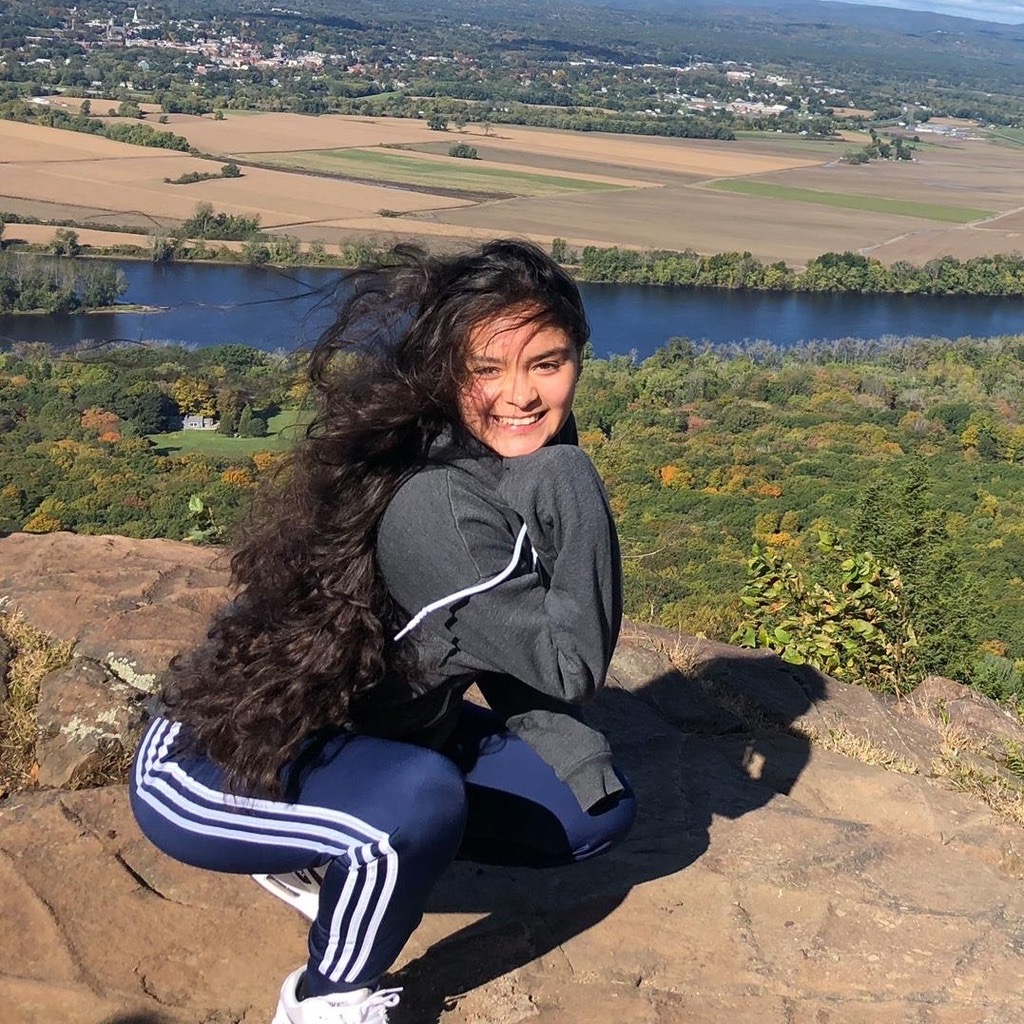 Joselin Marroquin is here! Blessings to everyone and Thank you all for being open to having me in your space. I am from Guatemala and New Jersey. I am praying and working to have a day where we can all reclaim our land unapologetically and go back to our roots. Becoming mindful of living on robbed and stolen land is an important acknowledgment and I look forward to learning and growing throughout the BUD program. Much Love and Blessings, from the One & Only Joselin <3.
---
Adrienne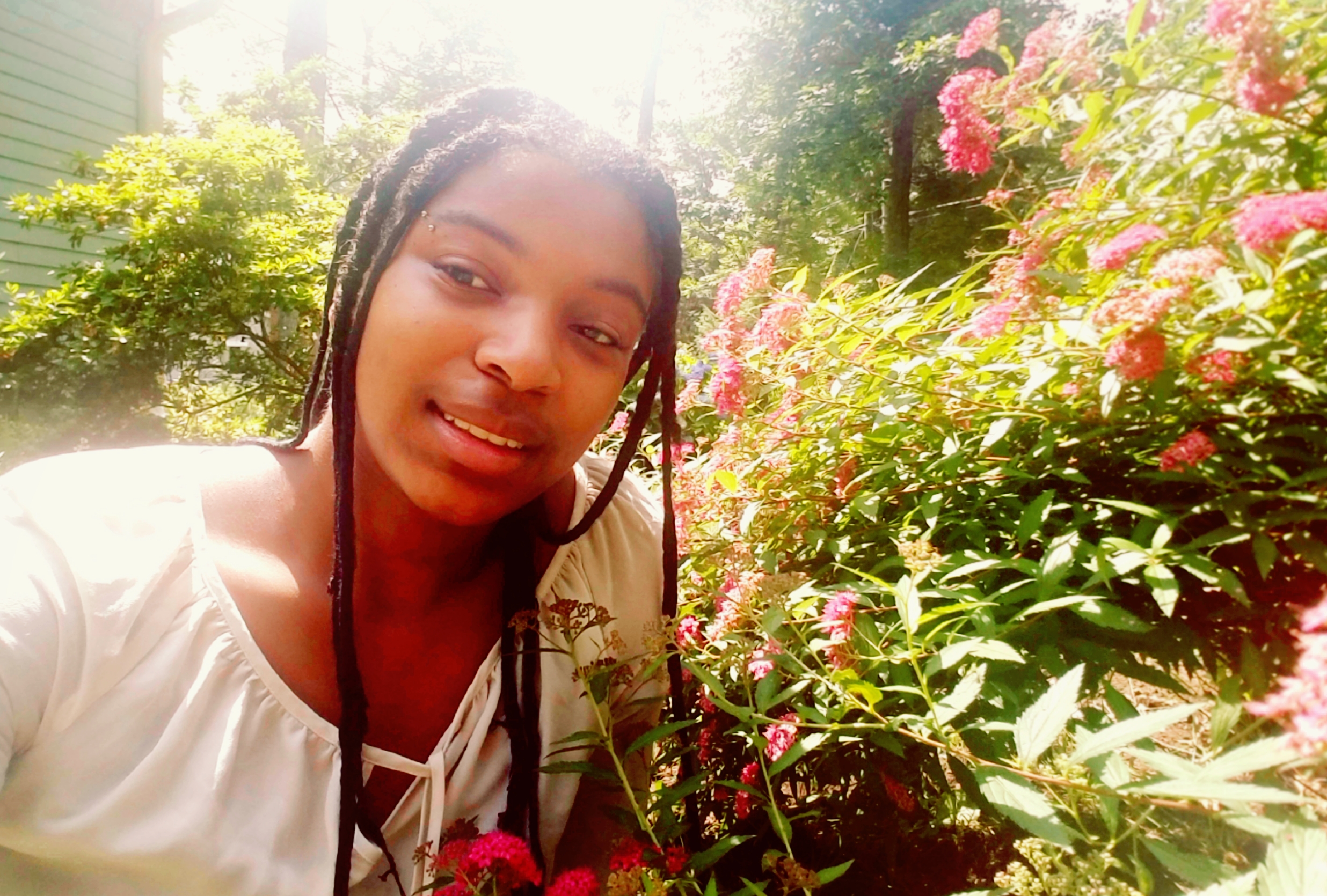 BUD will allow me have the mentorship to create a world that allows me to be myself and Thrive without barriers. At Growing Vines Collective, we want to continue the decolonization work that BUD has established in order to create radical and sustainable change and a better lifestyle for folx in our communities. We are in the germination stage of starting this cooperative, and the nourishment that BUD offers such as the trust building activities, story telling, and community driven business development, will allow us to sprout.
---
Arlen, Mary and Anahi of La Semilla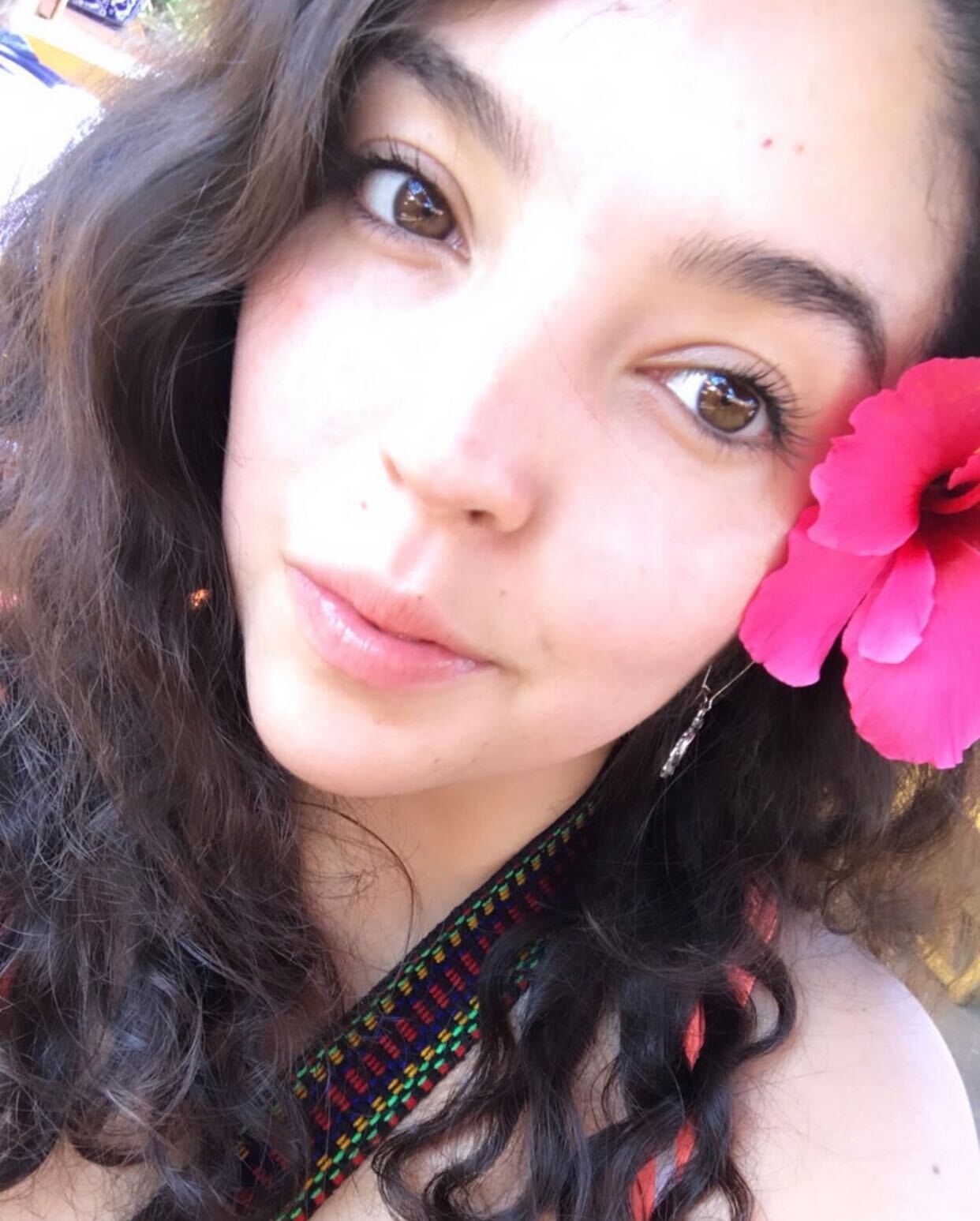 Arlen Fernandez, 26 El Paso, TX (birth/live) / Anthony, NM (work) / CD. Juárez, CHIH MEXICO (raised)
Astrology enthusiast, (Taurean with a Scorpio moon and a Gemini rising), plant + land ally, moon admirer, off-spring of the interwebs of the universe on a path of self and collective healing of all kinds (physical, emotional and spiritual), straddler of imaginary lines that divide territory. Passionate about body, land and food sovereignty for all peoples of the world. Knowing that no one person can do it all, hopes to connect and work with others that are on a similar path to walk and guide each other home.
---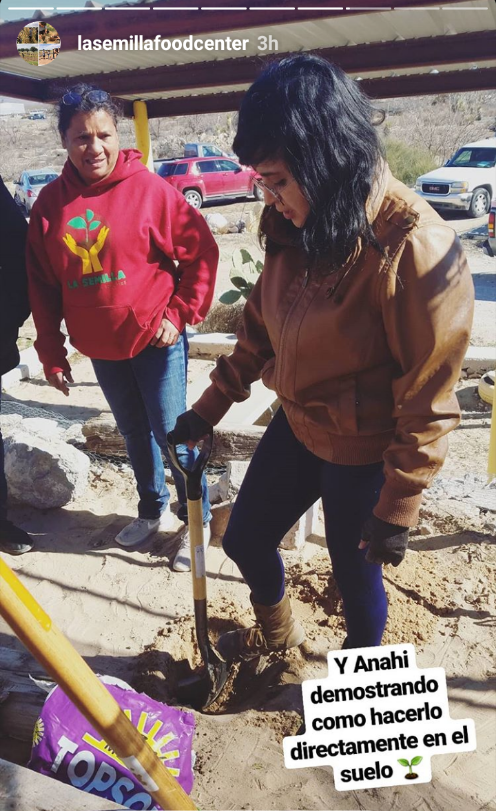 Anahi
---
Diana and Rachel of New Biko Collective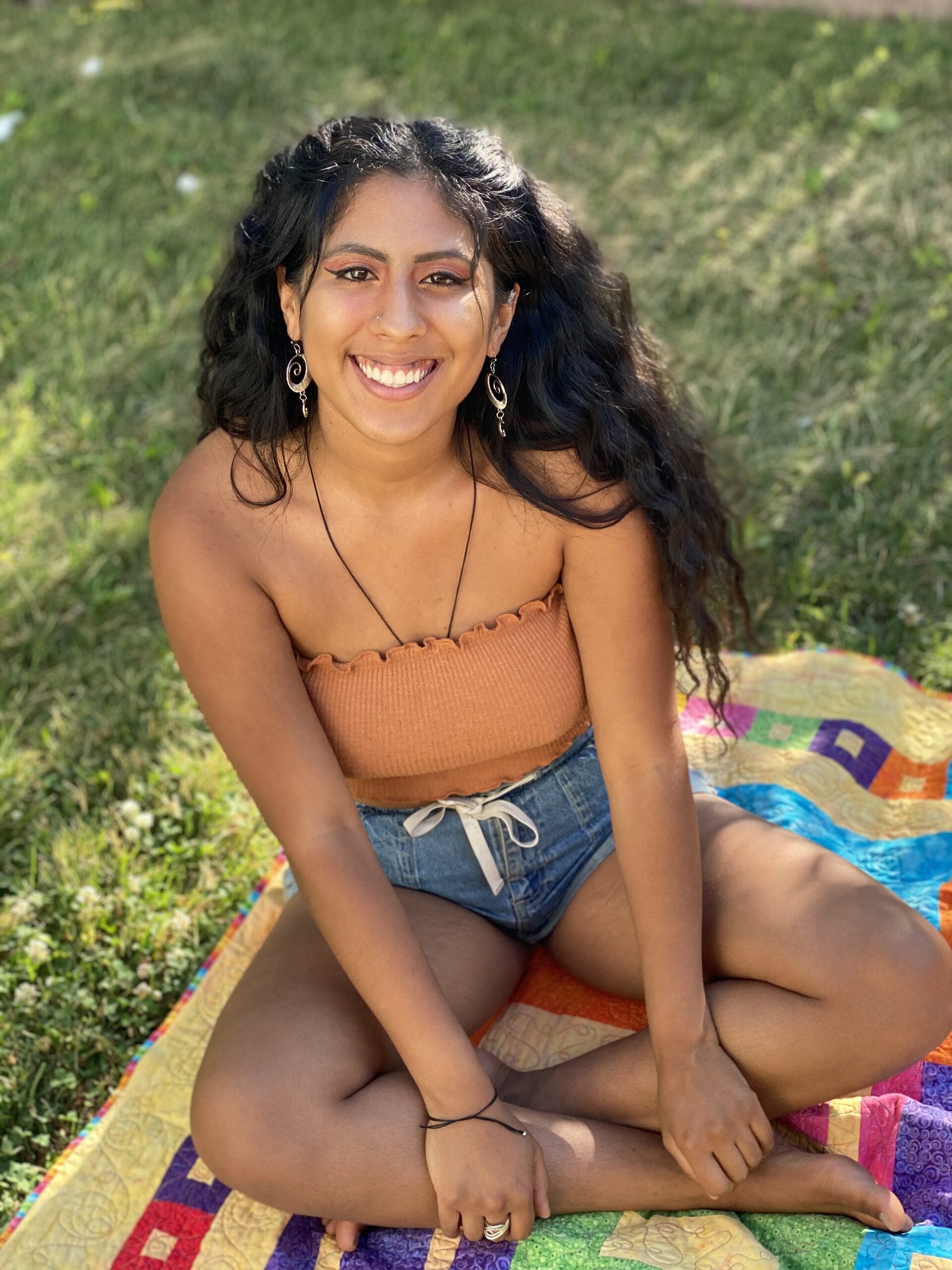 My name is Diana Garcia (she/they). I am a member of the Biko House with Santa Barbara Student Housing Cooperative and the New Biko Collective. My dreams for liberation are to live collaboratively and cooperatively with one another and where we can center each other's healing to allow Mother Earth to heal.
---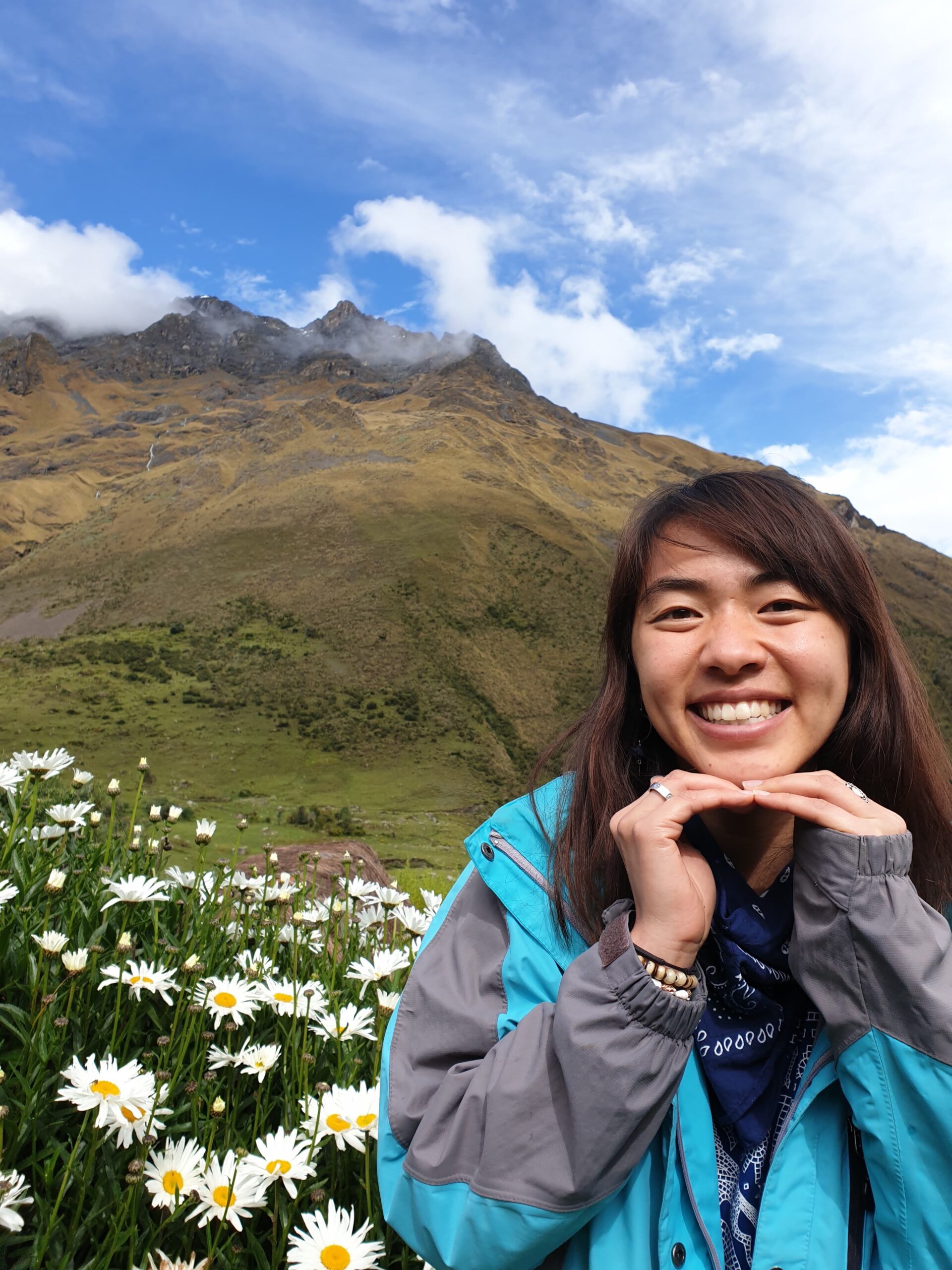 Rachel is a member of the New Biko Collective, tentative name!
She is currently a guest on Tongva land, otherwise known as Los Angeles in California. For the past 2 years, Rachel has been involved in University activism for environmental justice, indigenous sovereignty, and racial justice. She has also been on the journey to decolonize her love for travel, and strive to create a symbiotic relationship with the communities around her and spaces she enters. Her dream for liberation requires a lot of destruction in this system we all hate much like fire, capable of both life and death. Lastly she is grateful for the universe, the ocean, the sky, and all living creatures, and is humbled to be a part of the CoFED BUD program. Thank you!
---
Jae, Bleu and Jackie of Pa'lante
Pa'lante NYC is a collective of artist-organizers committed to political education, mutual aid, & the revolutionary possibilities of words. Since forming in January 2019, Pa'lante's central intention has been that of community building—cultivating spaces where our people can center & address their own needs. As artists, we also recognize our responsibility to shape cultures for radical change, through artistry rooted not in capitalist institutions' definitions but in the healing visions of our communities.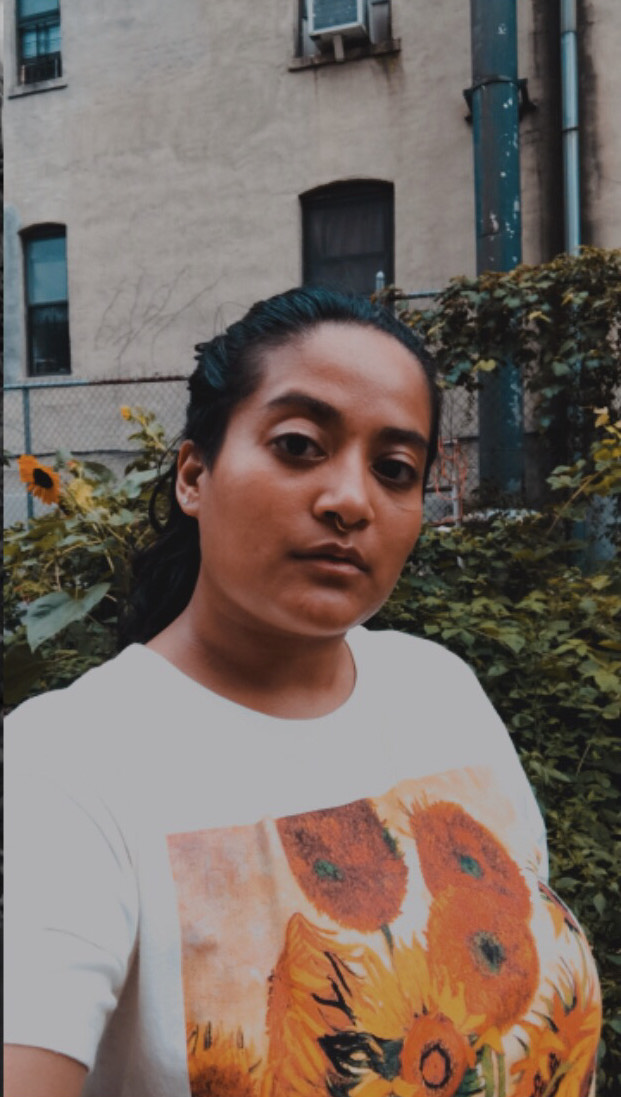 Bleu Zephra (they/them/theirs) is a storyteller, poet, jack of all trades in the theatre industry and co-organizer of Pa'lante NYC. Bleu is committed to bringing tender, spreading joy, encouraging napping  and feeding the community one question at a time; Pa'lante is excited to be part of BUD as we continue to provide mutual aid, share political education, and the revolutionary possibility of words | IG: @palante_nyc ; @thebodegaplato
---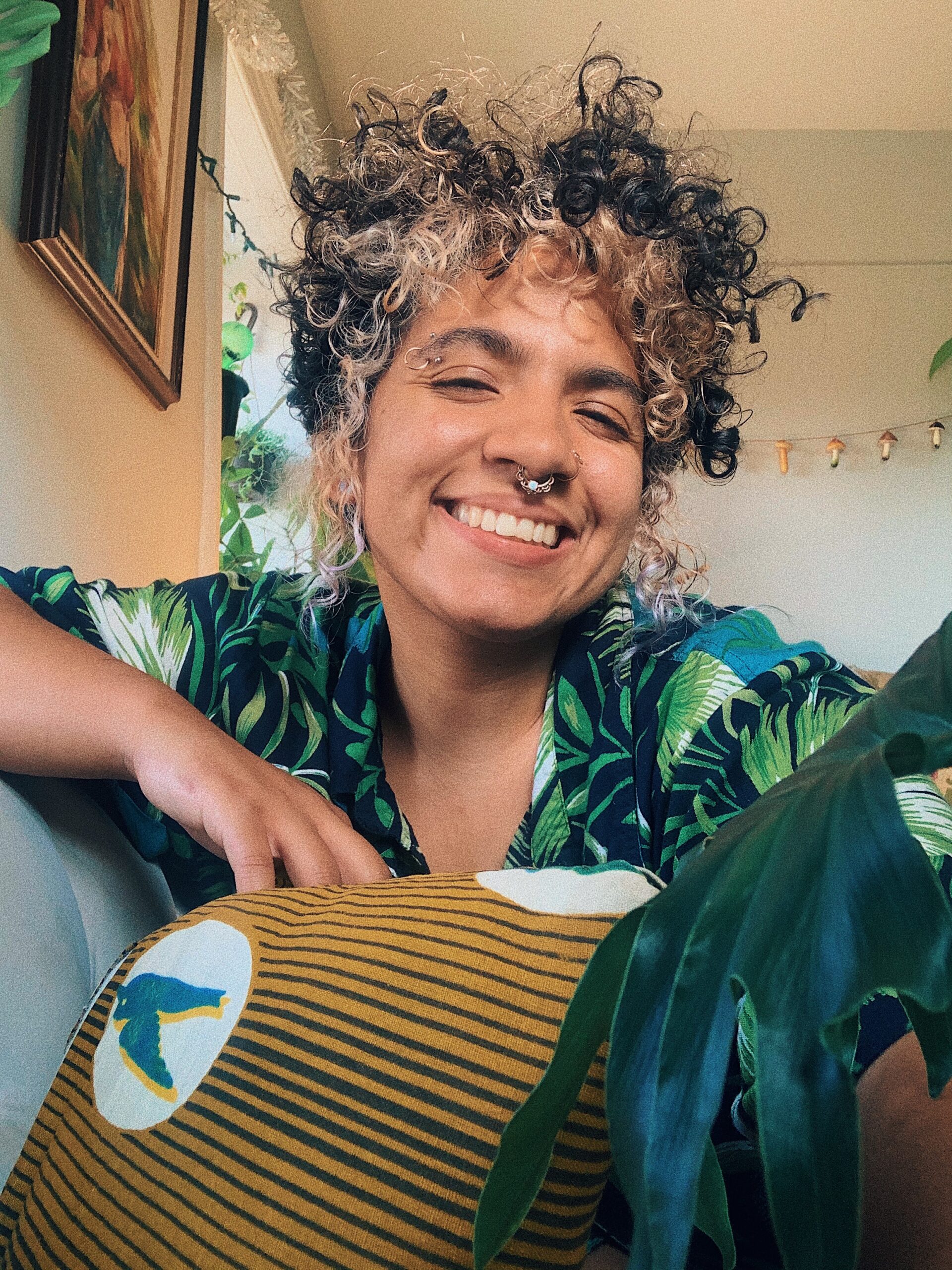 juliany taveras — AKA jae or JT — is a storyteller, facilitator, & aspiring gardener who wakes up every day on a strange & miraculous planet with the mission of crafting new, just worlds into existence. as an artist born on Lenapehoking (Canarsee land) to parents from the island of Ayiti/Quisqueya, jae is committed to working across mediums for Black liberation, Indigenous sovereignty, & the joyous reclamation of interdependence beyond all binaries & borders. // julianytaveras.com
---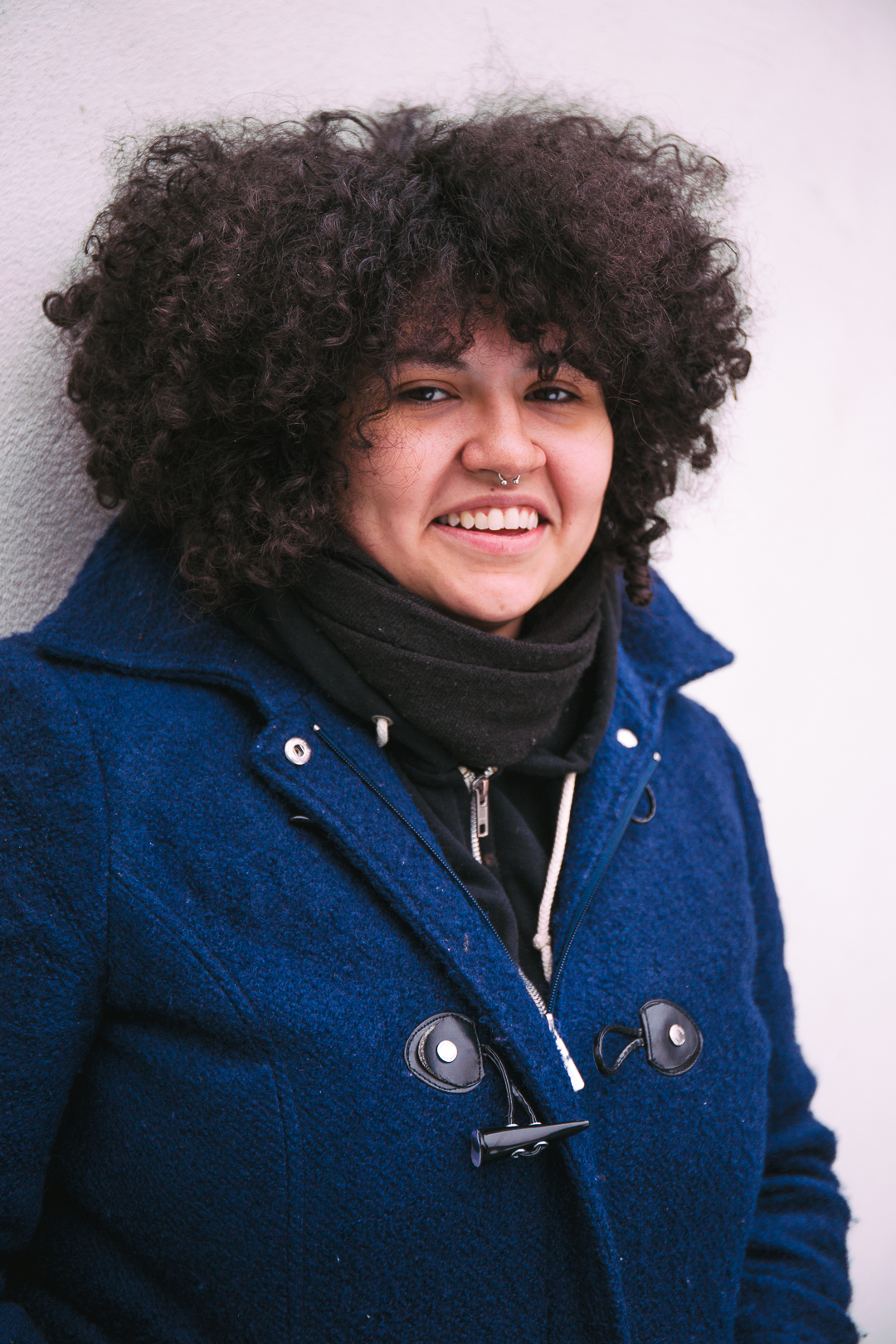 Jackie Torres is an Afro Boricua artist and organizer whose work focuses on societal transparency, accountability, and reconstruction. She believes that community and the people must always be centered in the creation of both art and movements, and aims to remind the folks in her communities that art belongs to them, first and foremost; as a tool for organizing, a method of cultural preservation, and a ritual of healing. Jackie is a co-founder of Pa'lante NYC, a collective of poets dedicated to political education, mutual aid, and the revolutionary possibilities of words. Her work is always for and dedicated to the Black, the queer, the Caribbean, the femme, the future.
---
And here are this year's incredible Racial Justice Fellows!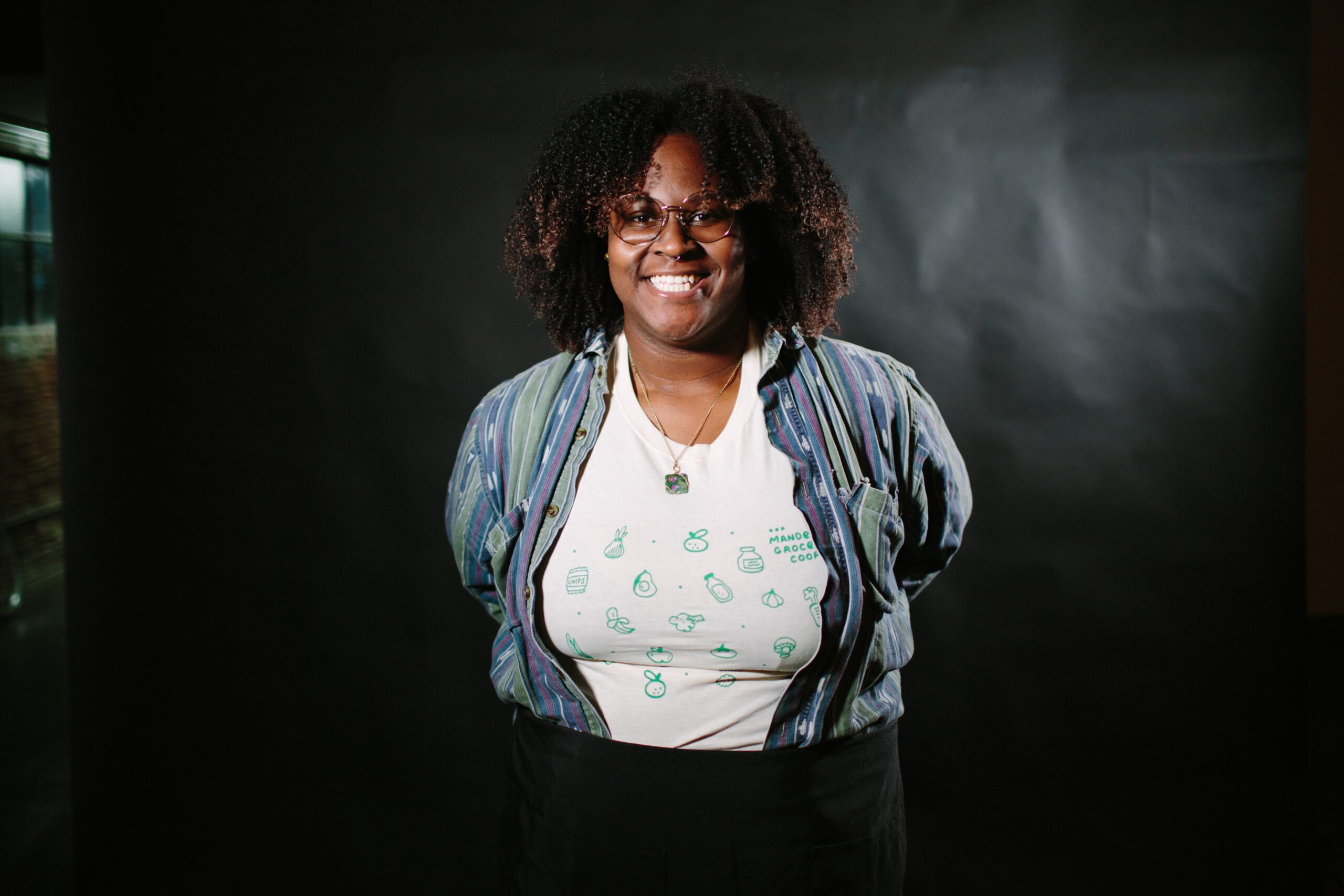 Briana Sidney is a co-owner at Mandela Grocery Cooperative (MGC). She began working at MGC in 2017 at 19 years old. She had no previous grocery store or formal cooperative experience but was intrigued by the idea of cooperative economics and the coop's mission to be active community members. As an Oakland native, she wanted to work somewhere local that gave back directly to her community. Since then she has been a dedicated member of the coop striving to help uplift and enrich her people. Currently, she is working to create a self-sustaining farmer's market at a local elementary school to help expose the community to a wider variety of fruits and vegetables.
---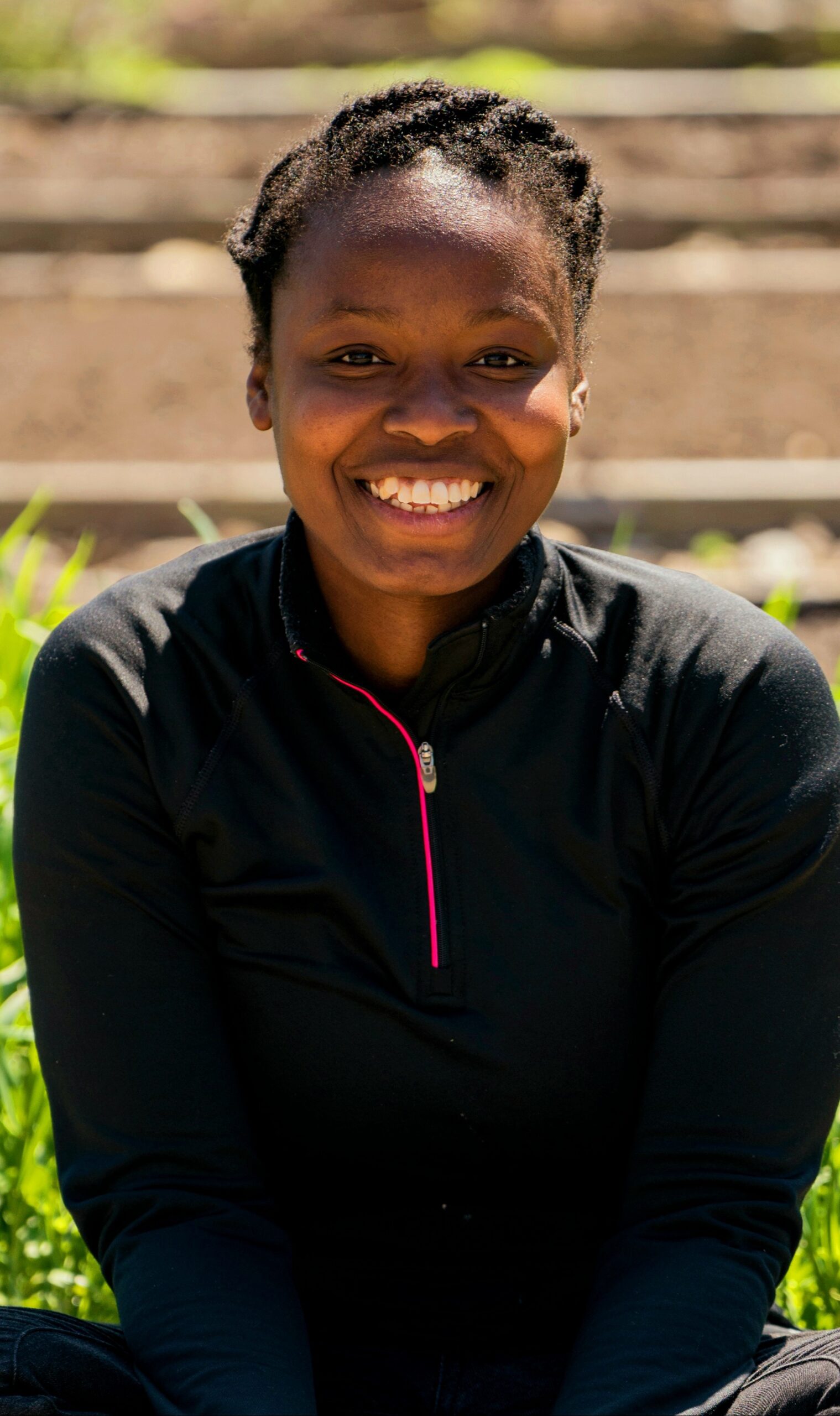 Maya Marie is a farmer, cook, educator, writer, and budding photographer, born and raised in Baltimore, who now calls Brooklyn home. She's interested in supporting Black and brown people in deepening their relationships to food and land, and aims to do this by creating educational spaces and mediums that center Black and brown foodways.
---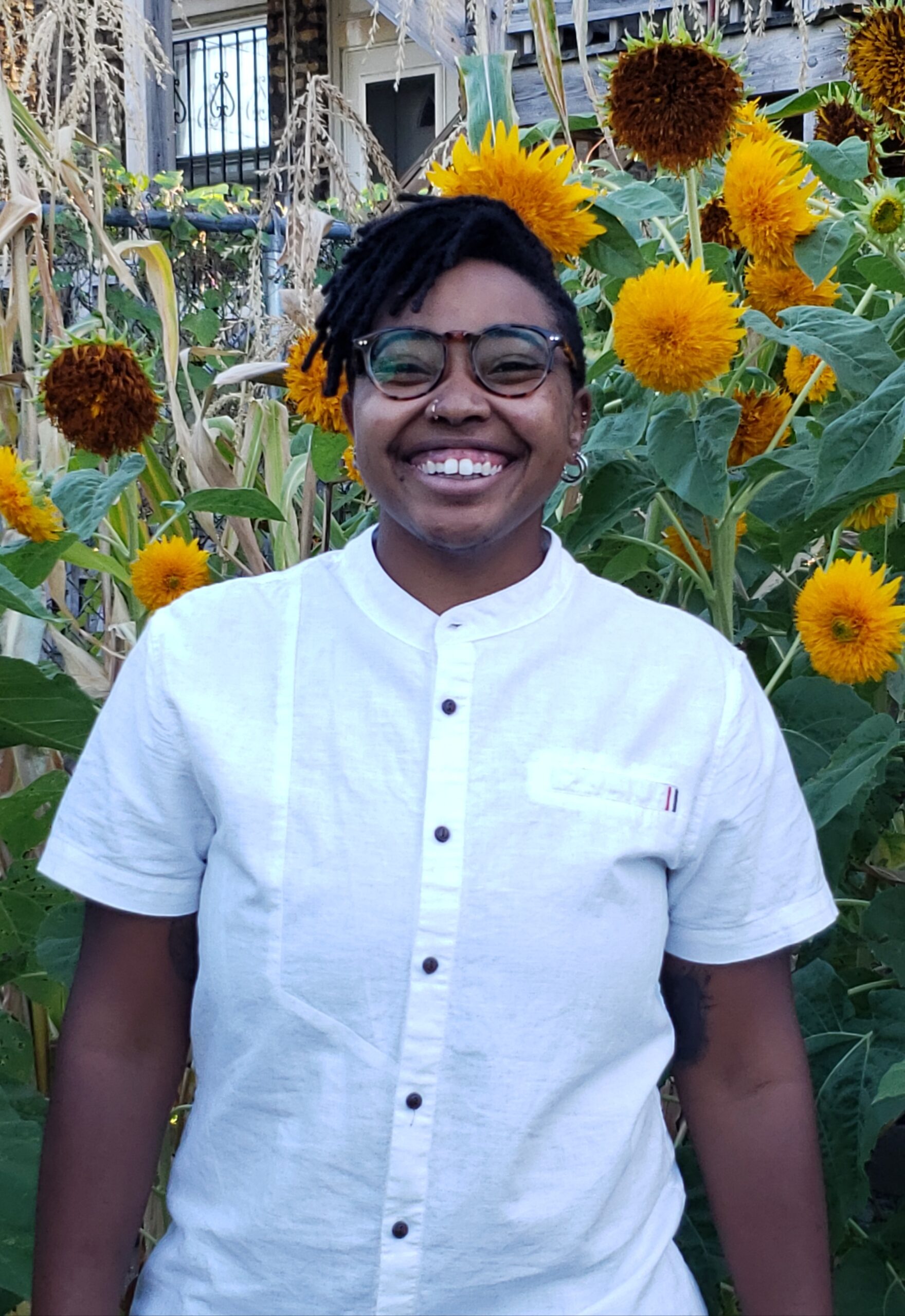 Yahdi is a Black aspiring farmer, striving for creative avenues to increase access to The Land. Through the fellowship with CoFED, yah and their community are working to increase land access through kits designed from upcycled wood and a lightbulb. Their dream is to guide people in understanding how The Land heals and provides; quite literally supporting us with every movement, waiting to welcome us back with open arms.